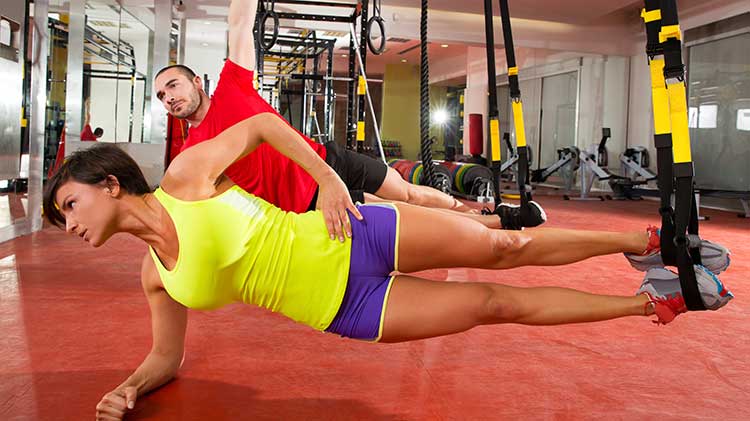 Note: This event has already passed.
Date: May 22 2017, 6 p.m. - 6:30 p.m.
TRX® - Is total body suspension training.TRX® increases total body strength, builds core strength and increase muscular endurance. This class would be appropriate for any fitness level by simply adjusting one's body to meet an appropriate challenge. Class includes warm up, strength training, and core challenges. The workout will vary week to week building on each other toward functional movements.
This class is done as a circuit, moving from exercise to exercise with minimal rest.
*Limited to 7 participants.
Cost
$5 per class 
14 class Fit Pass $35 (exp. 60 days from purchase date)
Or included in your unlimited monthly membership.