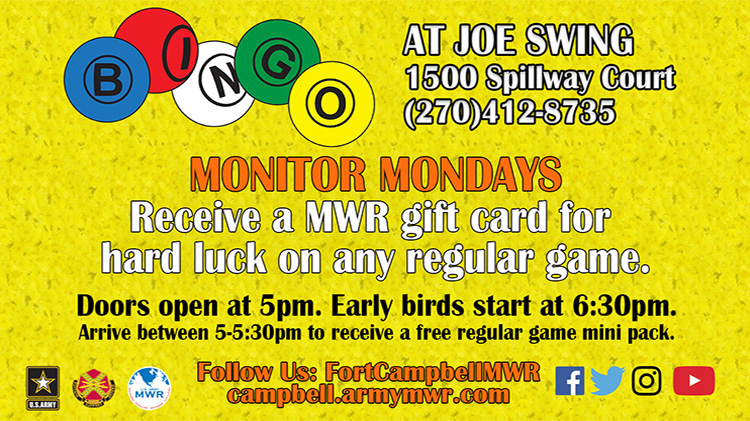 Monitor Monday Bingo Session - Fee
Date: Aug 14, 5 p.m. - 10 p.m.
Bingo at Joe Swing - 1500 Spillway Court Fort Campbell, Kentucky 42223 United States Google Map
Handicap Accessible
Bingo at Joe Swing holds a Monitor Monday Bingo session every Monday.
Receive a MWR Gift Card for hard luck on any regular game.

Door open at 5pm and Early Bird games start at 6:30pm.
Bingo at Joe Swing is located inside Gate 1. Follow the signs and feather banners from the traffic circle.