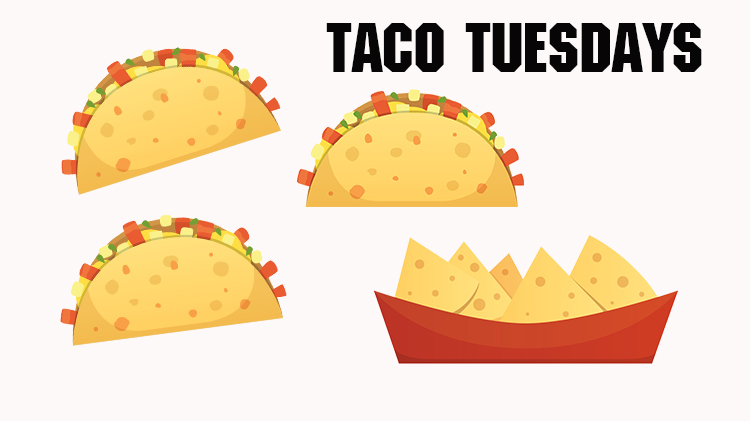 Taco Tuesdays at Warrior Zone
Date: Mar 13, 11 a.m.
Warrior Zone - Indiana Avenue Bldg. 3910 Fort Campbell 42223 Google Map
Enjoy 3 Tacos and Nachos with Cheese for lunch on Taco Tuesdays.
Warrior Zone is a high energy entertainment facility with a full food and beverage menu available for your purchases. Must be age 18+ to enter Warrior Zone and age 21+ to purchase and consume alcohol.
Cost
$6.95 for 3 tacos and nachos with cheese