Hunting
During the period of 01 March – 31 May 2017
MWR will assist DPW Fish & Wildlife by selling the following permits:
Turkey Permit (includes coyote hunting and general recreation) - $35
Fishing Permit - $5
General Outdoor Recreation Permit (hiking, camping, birdwatching) - $5
These permits can be purchased at the new Outdoor Recreation building,
Located at 6603 11th Airborne Division Road.  (Formally the Stables office)
Open 7 days a week from 8am to 12pm and 12:30pm to 4pm. (Closed for lunch)


NOTE – MWR Outdoor Recreation no longer sells Tennessee and/or Kentucky Hunting and Fishing Licenses.   These will need to be purchased through the appropriate state prior to Fort Campbell Permit purchase. 
Please ensure you bring a printed copy of your state hunting or fishing license.


Beginning on 1 June 2017 – all permit sales will be completed through iSportsman.


Fill-able Permit Request Form (.pdf)
(If you live in the local area please do not use the fill-able form.  Please come in person to the MWR Outdoor Recreation Office to purchase your permit.)
Hours of Operation
Monday
8 a.m. - 4 p.m.
Tuesday
8 a.m. - 4 p.m.
Wednesday
8 a.m. - 4 p.m.
Thursday
8 a.m. - 4 p.m.
Friday
8 a.m. - 4 p.m.
Saturday
8 a.m. - 4 p.m.
Sunday
8 a.m. - 4 p.m.
DONSAs
8 a.m. - 4 p.m.

(Main Office & Area Assignment)
Contact
11th Airborne Division Road
Bldg. 6603
Tel:
+1 (270)798-3126
Military DSN Tel:
(312)635-3126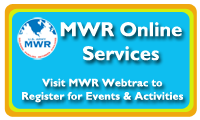 Visit the MWR Webtrac page to reserve your hunting area!
Hunting on Fort Campbell falls into two categories, big game and small game. Some of the most popular hunts include deer, turkey, quail, rabbit, and squirrel.

To hunt on Fort Campbell, hunters must:

Have a valid hunting license from Kentucky or Tennessee for the game they intend to hunt.
Have proof of a state approved hunter safety course.
Obtain a Fort Campbell post permit. Fill-able Permit Request Revised(.pdf)
Be 9 years of age or older.
Call into the automated system and check into a hunting area.
Automated System Instructions updated 8/30/16(.pdf)
Bring valid post permit to Outdoor Recreation to pick up an area assignment before hunting.

*Both state licenses and post permits are sold at the Outdoor Recreation Office and are valid from 1 March through 28 February.

The Weapons Registration Office phone number is +1 (270)798-5047.

Firearms Registration- Mandatory for All Hunters

Registration of firearms by personnel, who bring a weapon onto the installation for the purpose of engaging in authorized activities such as hunting, dog training, skeet shooting, or marksmanship events, is required per Army Regulation 190-11, dated 28 June 2011.  Registration documentation will be maintained with the weapon at all times while on the installation.  This requirement is punishable by law enforcement officials. Effective 01 March 2012.

The Weapons Registration Office phone number is +1 (270)798-5047. Currently they are closed on the weekends, please call to verify hours of operation.

Weapon Registration Form(.pdf)

Area Assignments

Most outdoor recreation activities on Fort Campbell require an Area Assignment. Military training on Fort Campbell has priority over any other activity; however, areas not being utilized by the military may be available for recreational use.

Outdoor Recreation maintains a weekly list of the areas available for recreation use. Fort Campbell utilizes a telephonic, computerized reservation system for hunting. Automated System Instructions updated 8/30/16(.pdf) The number to call to make a reservation is +1 (270)798-0401.

For all other recreational activities, please bring your post permit to the Outdoor Recreation Office during normal business hours to pick up an Area Assignment. After securing a reservation, individuals need to come by Outdoor Recreation to pick up an Area Assignment. This document serves as proof of the permit holder's reservation and authorization to participate in recreation activities in the rear area of Fort Campbell.

Permit Fees

ATTENTION - We will STOP selling Fort Campbell Post Permits on 31 January 2017 due to the upcoming transition to DPW Environmental.

Permits are Required for ALL Outdoor Recreation Activities

| | | | |
| --- | --- | --- | --- |
|   |   | DoD IDCard Holders/Disabled American Veterans | Non-Affiliated Civilians |
| Outdoor Recreation | Archery, Horseback Riding, Camping, Field Trailing, Hiking, Scouting, Boating | $15 | $20 |
| Fishing | Fishing, Archery, Horseback Riding, Camping, Hiking, Scouting, Boating | $20 | $25 |
| Big Game Hunting | Deer, Turkey, Dog Training, Archery, Horseback Riding, Camping, Field Trailing, Hiking, Scouting, Boating | $25 | $50 |
| Small Game Hunting | Quail, Rabbit, Squirrel, Waterfowl, Dog Training, Archery, Horseback Riding, Camping, Field Trailing, Hiking, Scouting, Boating | $25 | $50 |
| Hunting & Fishing Combo | Big and Small Game Hunting, Fishing, Dog Training, Archery, Horseback Riding, Camping, Field Trailing, Hiking, Scouting, Boating | $40 | $80 |
| Replacement Permit Card |   | $3 |   |

Forms and Regulations

Hunting Areas

Hunting areas are very limited. 
Please sign out of your training area if you will not be using it.

Main office will be closed daily from 1 p.m. - 1:30 p.m. for lunch.

All areas are subject to change.

The new WEBTRAC system is being launched this week for Turkey hunting. There link is below.  The phone-in system will remain as an option for those who do not have internet access. You must have a User ID and Password emailed to you before you can access the Webtrac system. We have tried to contact all of our users, but could not contact some patrons because we did not have an email address on file.

Automated System Instructions updated 8/30/16(.pdf)
The number to call to make a reservation is +1 (270)798-0401. All small game reservations are to be made via the call-in system only

Visit the MWR Webtrac page to reserve your hunting area!

RecTrac Online – Accessing Your Login Credentials(.pdf)

 

Last Updated on 01 Feb 17 at 1612


Hunting Areas 03 Feb 17 - 05 Feb 17  (.pdf)

All areas subject to change.

Do Not Use Automated System for Coyote Hunting.
Stop by Outdoor Recreation.

All Outdoor Recreation Activities will cease upon completion of this list pending turnover of Hunting and Fishing operations to DPW-Environmental.

 

FRI 03 Feb 17

SMALL GAME – SG

RABBIT - 16 - 26

SQUIRREL - 10 - 11 - 12 - 24 - 27 - 50

COYOTE - 04 - 05 - 08B – 09B - 33

SAT 04 Feb 17

SMALL GAME – SG

RABBIT - 13 - 17 - 21 - 22 - 41

SQUIRREL - 04 - 05 - 09A - 15 - 16 - 18 - 42A - 48 - 49 - 50 - 52

YOUTH WATERFOWL - BP08A - BP11 - BP19 - BP20 - BP28 - BP33

COYOTE - 02 - 23 - 25 - 27 - 34

SUN 05 Feb 17

SMALL GAME – SG

RABBIT - 09A - 19 - 34 - 48

SQUIRREL - 04 - 05 - 11 - 15 - 16 - 18 - 22 - 23 - 25 - 27 - 33 - 42A - 49 - 50 - 52

COYOTE - 02 - 13 - 17 - 20 - 21 - 28 - 41

 

Hunting Seasons and Bag Limits

Fort Campbell Hunting Seasons and Bag Limits 2016-2017
All Seasons Subject to Change and Availability

2016 White-Tailed Deer Seasons

Regular Deer Season (Archery, Shotgun, and Muzzleloader): 17 September through 31 December 2016. Crossbows are permitted on archery hunts only. Daily bag limit is 3 deer (season limit of 1 legal antlered deer – see regulations on legal antlered deer) and unlimited doe. Antler restrictions do not apply to youth participating in youth hunt weekend. The harvest of spotted fawns is prohibited.

"Earn-a-Buck" has been suspended for the 2016 Deer Season. Hunters are not required to harvest a doe prior to harvesting a legal antlered deer. We do encourage hunters to harvest does to prevent the re implementation of this program in future seasons.

Definition of legal antlered deer for 2016

A legal antlered deer is defined as having 4 points on one antler OR an outside spread of 15 inches. A point must be at least 1" long to count towards the 4 points on one side.
A buck with less than a 15 inch outside spread can be harvested IF that buck has at least 4 points on one antler.
A buck with less than 4 points on both antlers can be harvested IF that buck has an outside spread of at least 15 inches.
A 15 inch outside spread will extend just outside each ear (see photo description below).
Harvest of any illegal buck will result in a 2 year suspension of all hunting privileges on Fort Campbell.

 

 

2016-2017 Wild Turkey Seasons

Non-bearded turkeys may be harvested by bow hunters on any authorized archery only deer hunts. No bearded turkeys are authorized for take during deer hunts.

Fall 2016 Turkey Seasons:

Fall Turkey I (Archery only; Crossbows are permitted):
17 September through 7 October 2016.

Fall Turkey II (Archery and Shotgun; Crossbows are permitted):
8 October through 31 December 2016.

Combined season limits for Fall Turkey I and II is 10 non-bearded turkeys and 1 bearded turkey.
There is no daily bag limit for non-bearded turkeys during each season as long as season limit of 10 is followed.
Hunters may hunt in parties of 3 during Fall Turkey II using the same check-in system used by small game and quail hunters.
Hunters must sign into an area individually during Fall Turkey I.

Spring 2017 Turkey Season:

Spring Turkey (Archery and Shotgun; crossbows are permitted):
25 March through 14 May 2017. Daily bag limit is 1 bearded turkey. Season limit is 4. Bearded is defined as having a visible beard.

2016-2017 Feral Hog Regulations

Actively pursuing feral hogs by any means is illegal on Fort Campbell. Please report all feral hog sightings to Fort Campbell Fish and Wildlife: (270)798-9854.
Feral hogs may be harvested only on authorized deer or coyote hunts. Feral hogs must be checked-in at Outdoor Recreation.

2016-2017 Small Game Seasons

NOTE: Small game season will be restricted to 5 February 2017 due to transition period needed for implementation of iSportsman hunter access system that will replace WebTrac and the phone in systems. iSportsman will be implemented by 1 March 2017.

Grey and Fox Squirrel: 27 August 2016 through 5 February 2017. Daily bag limit is 10. Possession limit 20.

Quail: 25 November 2016 through 29 January 2017 (season length subject to change). Daily bag limit is 6. Possession limit is 12. Party limit is 12. Hunting parties can consist of 3 hunters, and combined daily bag limit is 12 per party per day. Harvest of quail outside of an area designated for quail hunting is prohibited.

Rabbit: 5 November 2016 through 5 February 2017. Daily bag limit is 5. Possession limit is 15. Party limit is 15. Hunting parties can consist of 3 hunters, and combined daily bag limit is 15 per party per day.

Raccoon: 25 November 2016 through 5 February 2017. Daily bag limit is 1. Possession limit is 2.

Coyote I: 1 December 2016 through 5 February 2017. No daily bag limit. No season limit. Coyotes may be taken with shotgun, muzzleloader, or archery. Shot size greater than 00 Buck is prohibited. Coyotes may be taken on any authorized hunt, except raccoon hunts. Use of electronic and non-electronic calls to lure coyote are permitted only in designated coyote hunting areas. Coyotes may not be hunted at night.

Coyote II: 1 March through 13 March 2017. Same bag limits and restrictions as Coyote I season.

Coyote III: 15 May through 4 June 2017. Same bag limits and restrictions as Coyote I season.

Bobcat: 1 December 2016 through 5 February 2017. Daily bag limit is 1. Season limit is 1. Harvested bobcats must be checked-in at Outdoor Recreation. Bobcats can be harvested on any authorized deer or coyote hunt only. Use of electronic and non-electronic calls to lure bobcats are permitted only in designated coyote hunting areas. Harvest, pursuit, or luring bobcats is prohibited on small game, quail, raccoon, and turkey hunts.

Bullfrog: Open year round. Daily bag limit is 15. Possession limit is 30.

2016-2017 Fishing Creel Limits

| | | | |
| --- | --- | --- | --- |
| Species | Minimum Length | Daily Limit | Possession Limit |
| Trout | None | 7 either | 14 either |
| Black Bass | See slot limit details (below) | 5 | 10 |
| Panfish (all species) | None | 25 | 50 |
| Catfish | None | 10 | 20 |

 

Slot Limit for Black Bass: No Bass falling within the slot limit of 12"-15" may be harvested. Any bass caught above or below the slot limit may be harvested.

2016-2017 Migratory Bird Seasons

Woodcock: 15 December 2016 through 15 January 2017. Daily bag limit is 3. Possession limit is 6. Woodcock may be harvested on any small game or quail hunt.

Dove 1: 1 September at 12:00pm through 26 September 2016. Daily bag limit is 15. Possession limit is 30.

Dove 2: 8 October through 30 October 2016. Daily bag limit is 15. Possession limit is 30.

Early Duck Season: 3 September through 5 September 2016. Daily bag limit is 6 (only 2 can be wood ducks). Possession limit is 12 (only 4 can be wood ducks). Wood ducks and teal are the only authorized waterfowl species during this season.

Early Canada Goose Season: Closed for 2016.

Late Waterfowl Season I: 26-27 November 2016. Bag limits follow Tennessee's Statewide Regulations with the exception of only 2 wood ducks per day (possession limit 4) and 2 Canada geese per day (possession limit 4).

Late Waterfowl Season II: 3 December 2016 through 29 January 2017. Bag limits follow Tennessee's Statewide Regulations with the exception of only 2 wood ducks per day (possession limit 4) and 2 Canada geese per day (possession limit 4).

Late Canada Goose Season: 30 January through 13 February 2017. Daily bag limit is 2. Possession limit is 4. Canada geese are only authorized waterfowl species during this season. Canada goose season is closed to hunters 18 years and older during the Youth Waterfowl Season (see season details below).

Youth Waterfowl Season: 4-5 February 2017. Bag limits follow Tennessee's Statewide Regulations with the exception of only 2 wood ducks per day (possession limit 4) and 2 Canada geese per day (possession limit 4). Canada geese may be harvested by Youth Hunters during this season. Participants must be 17 years or younger and accompanied by a licensed adult at least 21 years old.

Waterfowl hunters are allowed to hunt in parties of 4.

TA-19 will be open for waterfowl hunting on 3-4 December 2016, 5-6 January 2017, and 28-29 January 2017 only. Youth will be permitted to hunt TA-19 for the Youth Waterfowl Season.

Los Banos (BP 20) wetland will be used as a waterfowl hunting area and hunted on Thursdays, Saturdays, and Mondays only 3 December 2016 through 29 January 2017 (upon availability; subject to change). Youth will be permitted to hunt Los Banos for the Youth Waterfowl Season.

Daily Limits and Creel Limits

| | | | |
| --- | --- | --- | --- |
| Species | Minimum Length | Daily Limits | Possession Limit |
| Trout | None | 2 Brown | 4 Brown |
| Trout | None | 5 Rainbow | 10 Rainbow |
| Black Bass | 10 in. | 5 | 5 |
| Bream (all species) | None | 25 | 50 |
| Crappie | 10 in. | 10 | 20 |
| Catfish | None | 10 | 20 |

Hunting Area Maps

Donated Deer Program

Fort Campbell Outdoor Recreation supports a donated deer program that transfers surplus game from the individual hunter to others that desire fresh wild game. Donations are strictly voluntary on the part of the individual hunter.

Various resources are used to obtain donated game. Hunters who desire to donate to the program are the most frequent source, but all game from the controlled kill program is donated.
Outdoor Recreation generates a list of individuals who are interested in receiving donated game. Criteria for inclusion on the list are, in order of priority:

Soldiers, E-5 and below (and their dependents)
Soldiers, E-6 and above (and their dependents)

Anyone else who desires a donated deer, please contact Outdoor Recreation to be placed on the list at +1 (270)798-2175 starting September 13 of each year.

In order to ensure no game goes to waste, recipients of donated game who need to send the game to a processor are normally given the larger deer, while individuals who can self process game may, depending on availability, receive multiple smaller deer. Final disposition of all donated deer rests with Outdoor Recreation management.

Off Limit Areas

Areas:

All bodies and streams of water on Fort Campbell are off-limits for unauthorized water sports and activities.

All rock quarries, both active and abandoned, within Kentucky and Tennessee are
off-limits for all purposes. The only exceptions to this prohibition are:

(a) The Cerulean Spring Quarry, Cadiz, Kentucky, may be used for scuba diving only during operating hours.
(b) Martha's Quarry, located east of Lebanon, Tennessee may be only used by certified divers and dive students accompanied by a certified instructor. Due to the high cliffs, non-diving recreational use is not permitted.
(c) Cowan Quarry, located south of Cowan, Tennessee, and may be only used by certified divers and dive students accompanied by a certified instructor. Due to the high cliffs, non-diving recreational use is not permitted.
(d) Hopkinsville Diving Quarry, located off exit 9, adjacent Pennyrile Parkway, and 680. Non-diving recreational use is not permitted.

Frequently Asked Questions

What activities are there on Fort Campbell?

Fort Campbell has a variety of activities including hunting, fishing, hiking, mountain biking, and camping. Other facilities and programs such as an archery range, paintball field, skeet/trap range, challenge course, dog parks, and interior parks are also available.

How do I make use of these activities?

Use of the rear area is by permit only. Post permits are available for purchase at outdoor recreation and are sold for all hunting, fishing, and recreational land use activities. Paintball, skeet, and the challenge course are on a pay as you go basis. Post permits can be purchased at any time throughout the year, are valid from 1 March through 28 February, and are available for purchase at the Outdoor Recreation Office. For cost of permit please visit the Hunting and Fishing link on our website or contact the Outdoor Recreation office at +1 (270)798-2175

What do I need to camp or hike?

A Fort Campbell post permit is required for ages 16 and older to utilize training areas for recreational purposes. Recreation permits are available for hiking, scouting, and camping and are available for purchase at the Outdoor Recreation Office. Camping is permitted at Lake Kyle only. Some restrictions apply, so please call Outdoor Recreation for more information.

What is prohibited?

Motor vehicles are restricted to named roads and numbered firebreaks only. Fort Campbell does not allow the use of dirt bikes, 4 wheel drive vehicles or ATV vehicles for recreation. Swimming is not allowed in any body of water on Fort Campbell. Introducing or removing any plant, animal, or artifact, with few exceptions, from Fort Campbell is prohibited. Camping in a training area is unauthorized.

Where can I get more information?

Fort Campbell Outdoor Recreation 6645 101st Airborne Division Road Fort Campbell, KY 42223 PH: +1 (270)798-2175 FAX: +1 (270)798-4666 or Email Us.

Game Warden Contact Information