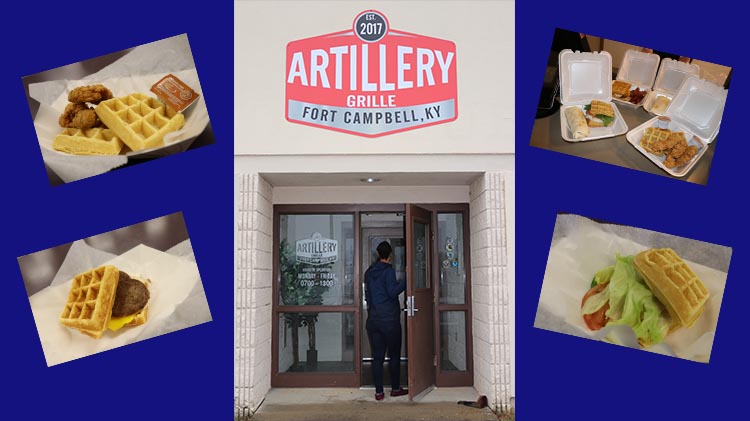 Artillery Grille - 7121 C Avenue (Near Campbell Army Airfield) Fort Campbell 42223 Google Map
There's a New Grille in Town!
It's a waffle.
No it's not – it's a sandwich.
Check this out – It's both!
The Artillery Grille opened on March 1 and offers breakfast and lunch, Monday through Friday. The menu includes plain waffles, waffles with sausage gravy, breakfast sandwiches made with waffles (instead of biscuits), lunch sandwiches made with waffles (instead of bread), desserts made with waffles...I bet you see the pattern here.
Breakfast is served from 7am to 10:30am.
Lunch is served from 10:30am to 1pm.
They may feature waffles but that's not all they have. There is a vegetarian option consisting of your choice of vegetables in a burrito; you can also get made to order salads, ¼ lb all beef hot dogs with your choice of toppings, breakfast burritos, and more.