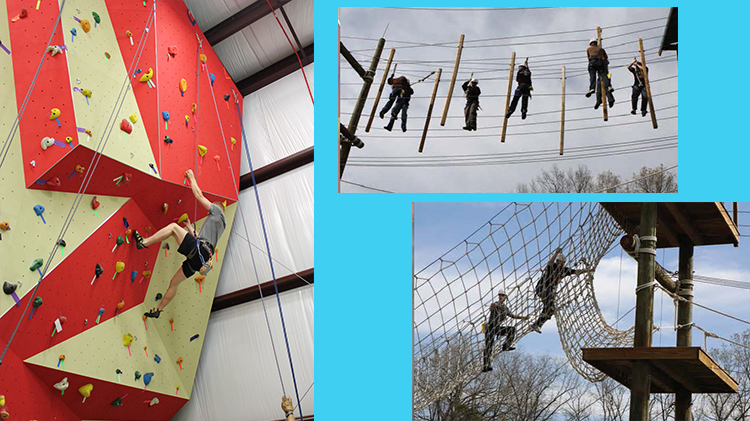 Group PT Available at ODR Challenge Course Complex and Indoor Climbing Wall
Adventure Programs - 11th Airborne Division Road Bldg. 6621-K Fort Campbell 42223 Google Map
Group PT is available for groups of 8 or more who have scheduled a date ahead of time.
The Outdoor Recreation Challenge Course Complex and the Indoor Climbing Wall are available Monday through Friday from 6am to 8am.
$5 per Soldier (8 or more is required)
Contact us to schedule your training today.
270.798.7855
Visit the Challenge Course and Indoor Climbing Wall webpage.
Registration Info
Call 270.798.7855 to schedule a day.
Contact