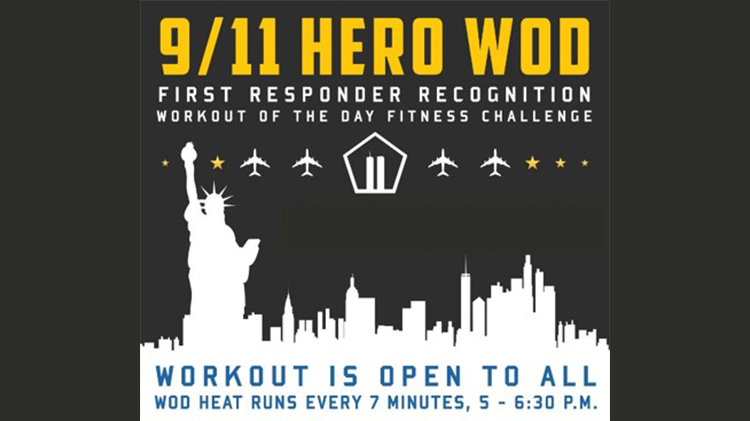 9/11 Hero Workout of the Day (WOD)
Date: Sep 11 2019, 5 p.m. - 6:30 p.m.
Fratellenico Physical Fitness Center - 3932 55th Street & Indiana Avenue Fort Campbell, Kentucky 42223 United States Google Map
Join Fort Campbell MWR for a 9/11 Remembrance event.
9/11 Hero Workout of the Day (WOD)
In remembrance and appreciation for all EMS personnel.
This is a Functional Fitness event that will include nine (9) different exercises of 11 repetitions.
Units are encouraged to participate together.
Open to everyone age 16 and up.
Entry fee includes t-shirt.
Sponsored by USAA.
Thank you USAA for helping make this event possible!
(Sponsorship does not imply Army endorsement. AR-215-1, para. 11-8d.)
Registration Info
Register onsite at the event.
Contact