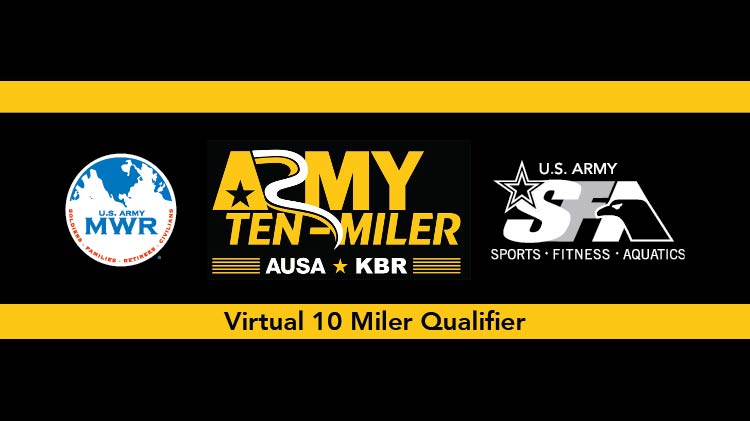 Army 10 Miler Qualifier Virtual Run
Note: This event has already passed.
Date: Jun 1 2020, 12 a.m. - Jun 30 2020, 11:59 p.m.
Active Duty Soldiers who are interested in being part of the Fort Campbell Army 10 Miler Team are able to complete the qualifier run between June 01 and June 30.
A Facebook post will be made on the morning of 01 June to kickoff the Fort Campbell Virtual Army Ten Miler Qualifier.
All participants will begin at the designated starting line at Wohali Pavilion on 10th Airborne Division Road outside Gate 10. You will run 5 miles out on Jordan Springs Road, turn around at the halfway mark and return to the starting line to complete the qualifier.
Participants will share proof of their 10 mile time via a fitness tracker photo to the Facebook event comments section.
Registration will be completed via an email to megan.e.scales.naf@mail.mil and needs to include your full name, rank, unit, phone number and email address.
Participants will be notified of their selection to the team no later than 17 July 20.
Please we aware that there will be no medical support or water points on the virtual route.
View Flyer (.pdf)
View Run Route Map (.pdf)