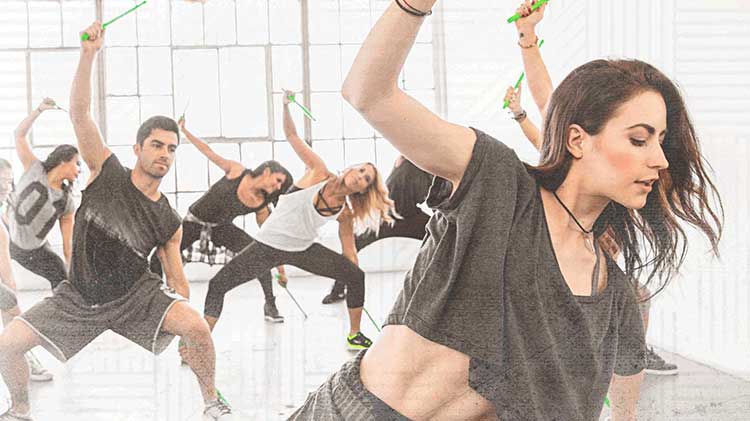 Note: This event has already passed.
Date: May 22 2017, 9 a.m. - 9:45 a.m.
Using Ripstix, lightly weighted drumsticks engineered specifically for exercising, POUNDtransformsdrumming into an incredibly effective way of working out.
Instead of listening to music, youbecomethe music in thisexhilarating full-body workoutthat combinescardio, conditioning, and strength training with yoga and pilates-inspired movements.
Designed for all fitness levels, POUND provides the perfect atmosphere for letting loose, getting energized, toning up and rockin out! The workout is easily modifiable and the alternative vibe and welcoming philosophy appeals to men and women of all ages and abilities.
Cost
$5 each or included in your monthly membership or Fit Pass.